Chapel Planning
Elementary: Each semester, 4th and 5th grade students can apply to be a member of the Chapel Committee. They meet once a week after school to plan ways to make the lessons of chapel come to life!
Middle School: Students can select Chapel Planning as an elective. Working together with two faculty members, the students plan and lead chapels for the entire middle school. Students offer prayers, perform skits, create videos, and involve their fellow students in meaningful chapel services.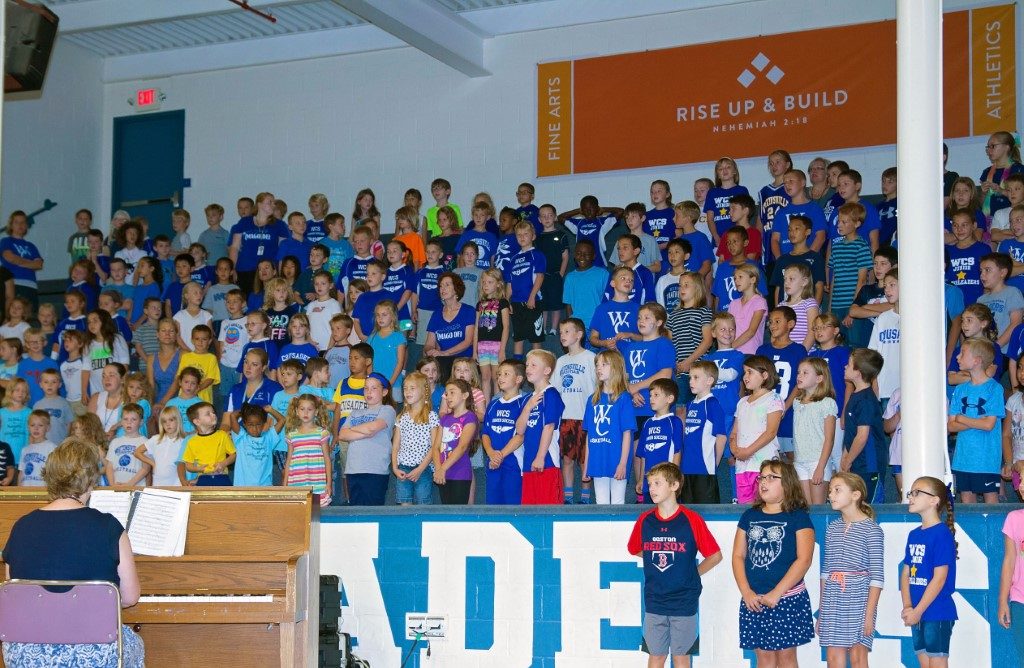 Chapel Bands
Chapel Band is available in both high school and middle school. These students are both vocalists and musicians and they work as a team to plan worship that utilizes the gifts and talents of all the band members.
Band members direct and lead the high school student body in worship.
IMPACT
Impact is our chapel leadership team as well as a class offered to high school students that studies Biblical worship.
Their role is to plan  and lead high school chapels. These students meet every other day throughout the school  year with the Chapel advisors to research, write, and practice for Chapel.
Students in IMPACT earn credit for their participation.