Curriculum
WCMS offers a challenging academic experience for our students. Middle school students participate in core curriculum and are afforded the opportunity to select from a variety of electives across a range of disciplines.
SAS
At WCS we know that no two children learn, perceive, or behave in the same way. It is our job to understand how God has designed each child, what their strengths are, and in what areas they may need extra support.
The Arts
WCMS offers numerous opportunities for students to pursue their passion for the arts beyond the required art and music curriculum. Middle schoolers can participate in visual, instrumental, vocal and performing arts.
Athletics
WCS offers 28 sports teams across middle school, junior varsity, varsity and co-op programs.
Middle School programs include Baseball, Basketball; Cross Country;  Soccer; Softball; Tennis; Track and Field and Volleyball.
Clubs & Activities
WCMS features a variety of extracurricular clubs and activities including Chapel Planning, Yearbook, Service Projects, Pizza and Paperbacks, Math Olympiad, Running Clubs, Student Senate, Video Club, and more!
Middle School, Grades 6-8
Energy and excitement fill the hallways and classrooms as we meet the challenges of understanding the unique characteristics of our students, developing strategies to best address their needs.
We offer a strong and exciting core curriculum that includes: Bible, English Language Arts, Math, Science, Social Studies, Physical Education/Health, Art, Spanish, and Integrated Technology. The content of these courses are presented in a variety of ways so various leaning styles of students are met. Whenever possible, hands-on activities are used to teach or supplement what is being taught. Middle school students also have a variety of elective courses including Choir, Band, Orchestra, Chapel Planning, Lego Robotics, Outdoor Challenge, STEM, Guided Independent Study, and Study Hall.
In order to help students best achieve their academic goals, the middle school also offers leveled math classes, individual writing and reading goals, and the Organization Station.
Student Academic Services
In middle school, the most common need is academic support focused on organization, general study skills, assignment completion, and test preparation. Academic support is offered in small group and 1:1 settings,typically during study hall periods. Inclusion support is offered in some math classes through a co-teaching model. Additionally, some middle school classes are supported by a paraprofessional. SAS runs the Organization Station before and after school each day. Beyond these resources, some students may need specific tutoring, which is arranged privately by parents.
For more information about Student Academic Services, please see the WCS Guidebook.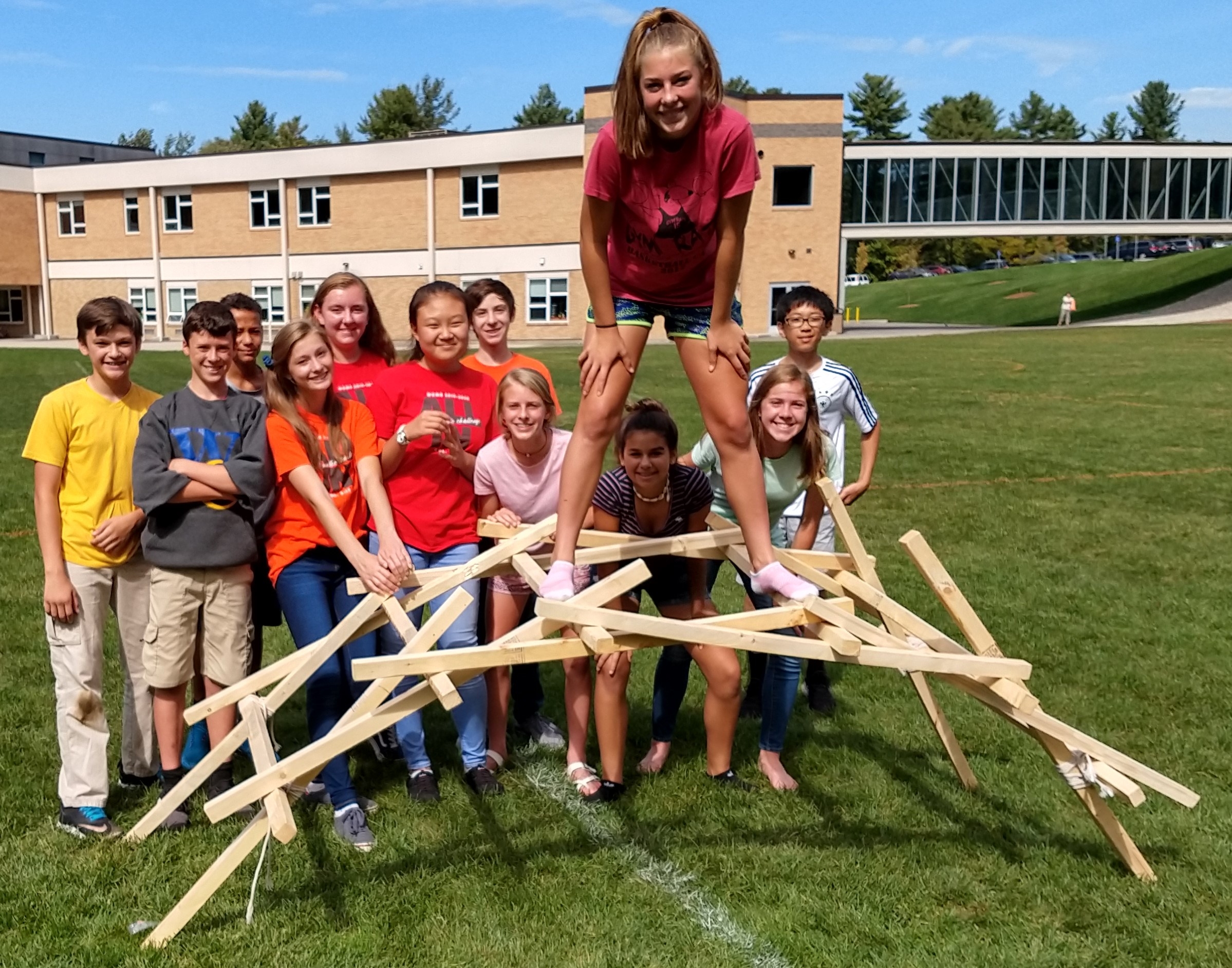 A Message from our Middle School Principal, Mary Dykstra
Welcome! As the parent of a middle school child, you already know that this age is full of exciting transitions–academic, emotional, social, and physical. Here at WCS, we tap into the energy and passions of this age group and channel it into positive choices and excitement in learning.
 "Ownership" is everything when it comes to education. Our middle school philosophy is to inspire students to achieve their highest academic potential, explore their personal relationships with God, respect one another, have compassion for others, and embrace the journey of being a lifelong learner. In a nutshell, we want them to Love God, Love Others and Love Learning!
Our goal is to guide students to know the value of what they are learning, why it is important, and how it can impact their lives as well as the lives of others. By working closely with you and your family, we teach students how to be students by helping to build organizational and study skills habits as they delve deeper into core academic subjects, explore their interests, and become confident in taking risks and trying new things.
Like you, we never stop challenging our middle school students to live up to our highest expectations of them as human beings. In addition to encouraging all children to reach and even surpass their academic goals, we stress their growth as Godly, ethical, and responsible global citizens. We do this by offering our students opportunities to work in teams, advocate for themselves and others, cultivate their passions, create, and innovate.
We know that your child is created in God's image and has something unique to offer. At Whitinsville, that uniqueness can truly shine.
Mary Dykstra, Middle School Principal