[dipl_breadcrumb breadcrumb_layout="layout2″ separator_type="icon_separator" separator_icon="%%24%%" separator_size="18px" use_home_link_icon="on" hide_home_text="on" home_link_icon="%%236%%" home_link_icon_size="18px" _builder_version="4.8.0″ _module_preset="default" global_text_settings_font_size="0.8vw" custom_margin="||3%||false|false" custom_margin_tablet="||5%||false|false" custom_margin_phone="" custom_margin_last_edited="on|phone" custom_padding="2%||||false|false" custom_padding_tablet="|||2%|false|false" custom_padding_phone="" custom_padding_last_edited="on|phone" global_text_settings_font_size_tablet="1.8vw" global_text_settings_font_size_phone="2.2vw" global_text_settings_font_size_last_edited="on|desktop"][/dipl_breadcrumb]
WCS provides students of all ages numerous opportunities to develop their God-given creative gifts through fine arts courses, drama, choir, band, orchestra, and more. In all aspects of the arts, students are encouraged to use their gifts and talents to bring glory to God as they develop their skills and strive for excellence in their craft.
High School Drama
The High School Drama Club performs two major productions each year, with an average cast of more than 40 students. Drama Club truly represents the body of Christ as we all use our different gifts, on stage or back stage, with costumes, tech, sets, or lights. We believe we have an audience of One, and He is the reason we do what we do. Past productions include Fiddler on the Roof, Wizard of Oz, Peter Pan, Ella Enchanted, The Sound of Music, Grease, Cinderella, The Little Mermaid, High School Musical and Matilda
Director: Mary Dykstra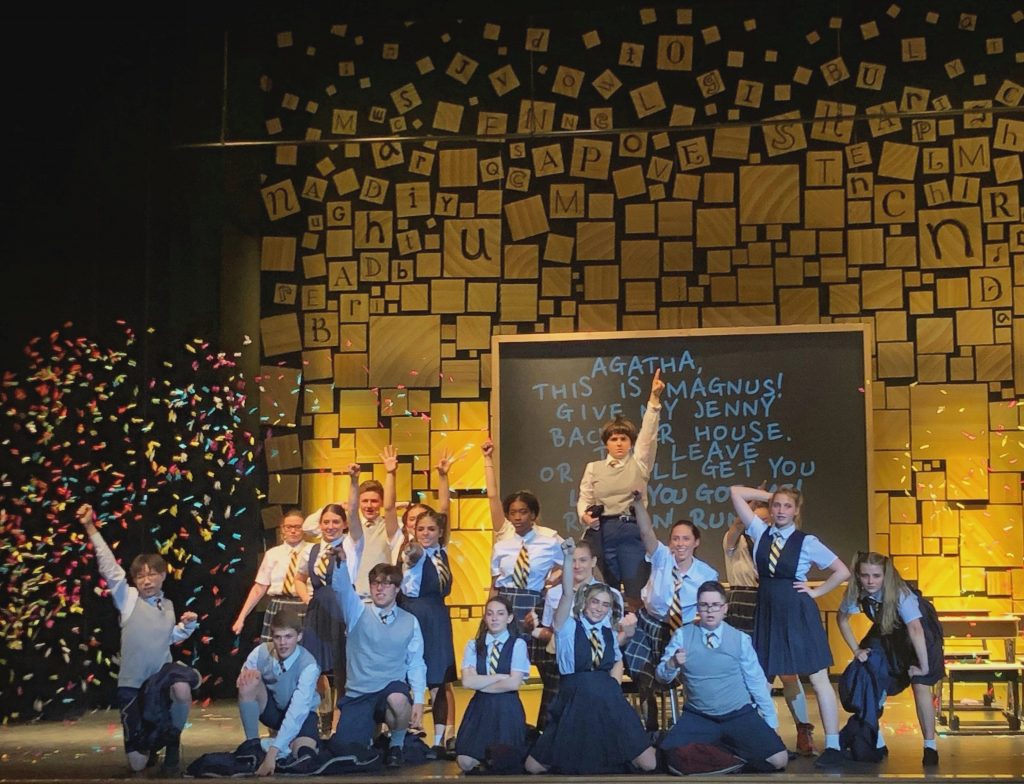 Middle School Drama
The Middle School Drama Club performs one major production each year. Middle School students learn acting, singing, choreography, backstage management, and more by participating in this high energy, after-school club. Past productions include Annie, Dear Edwina, and Seussical. 
Directors: Liz LaRosa, Natalie VandenAkker, and Lina Avila
No Results Found
The page you requested could not be found. Try refining your search, or use the navigation above to locate the post.