Core Curriculum
Project-based learning is embedded throughout our curriculum. Curriculum Levels include: AP, Honors, and College-Prep.
Fine Arts Degree Track
The Fine Arts Endorsement on a WCS High School diploma demonstrates a student's passion and commitment to the arts. This distinction will provide an edge as students apply to colleges.
STEM Degree Track
The STEM Endorsement on a WCHS diploma recognizes a student's focus and dedication to his or her studies in Science, Technology, Engineering, and Mathematics.
» AP Courses: 9 on campus, 20+ available through Virtual High School
»  Mean SAT Scores: 597 (Reading), 605 (Math)
»  Average College Grant/Scholarship: $78,000
»  98% matriculation to college
» Teacher/Student Ratio: 1:9
Welcome to Whitinsville Christian High School!
As a parent in this fast-paced, high-tech world, you're probably wondering how to best prepare your child for the challenges of being an adult. Our mission is to help you do that.
We have created a unique high school learning environment where students and teachers participate in a cooperative venture, with the goal of fully engaging your child in learning independently and passionately, while taking ownership of their education. We do this through project-based courses, collaborations, and self-guided initiatives. 
Our students learn to manage time efficiently, nimbly navigate new technologies, and be global citizens who care about the well-being of others.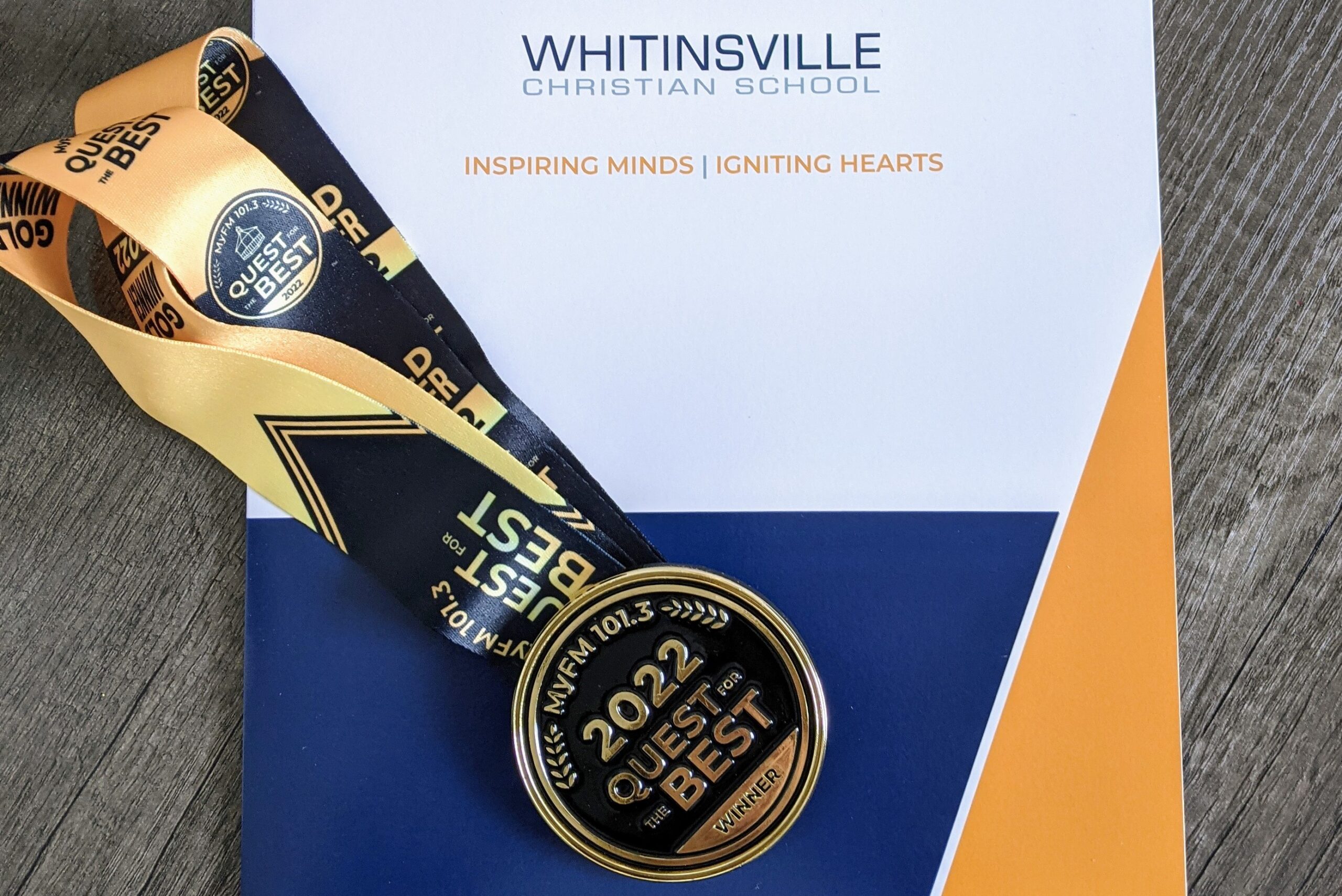 We set the academic bar high, offering college preparatory courses in ten academic areas, so that your child will be fully prepared to apply to top colleges and succeed in their future careers. We also encourage your child to explore new interests and deepen their knowledge by offering more than ninety electives, as well as Honors and Advanced Placement courses.
Another essential part of our mission is to help children become servant leaders with a rich work-life balance. Opportunities for leadership experience abound, from our mentoring program to serving on the student council. In addition, we foster the growth of every student as a child of God, encouraging them to explore their personal relationships with Christ so they can become men and women of great character who make a difference in the world.
 Our high school students are challenged every day and loved for who they are. In our Christian environment, they can grow and thrive as scholars, leaders, and servants who are prepared to be agents of change in a global community.
Tammi Gorman, Dean of Faculty and Instruction
Erin Lowery-Corkran, Ph.D., Dean of Academic Support and Administration

Join us Dec 4 at 6:30pm for our annual Christmas Concert!
The show will be a full circle moment for Jay and the WCS community and we hope you can join us for this very special concert.
Whitinsville Christian High School's Production of a Classic Play class presents Charles Dickens' A Christmas Carol