Chorus
Whitinsville Christian School's choral program begins in elementary school, where all students perform in a musical every other year. In Middle School and High School, students may choose choir as a music elective.
These choirs perform music from genres including pop, classical, and gospel at major concerts each year, including one at Christmas and one at the end of the school year. WCS choir students frequently participate in the Central District Middle School and High School Music Festivals and often at the Massachusetts All-State Festival in Boston. In 2016, one of our high school students was selected to the All-Nationals Honor Choir.
The WCS High School Choir goes on a spring tour every other year to locations including New York, New Jersey, Maryland and Washington, D.C. Several choir students also participate in chapel bands, drama clubs, and performances of the national anthem at school sporting events. Private voice lessons are available from highly qualified teachers on campus after school.
Elementary Chorus Teacher: Laurie Baker
Middle School and High School Choir Teacher: Baird Lashley
Accompanist: Lisa Vos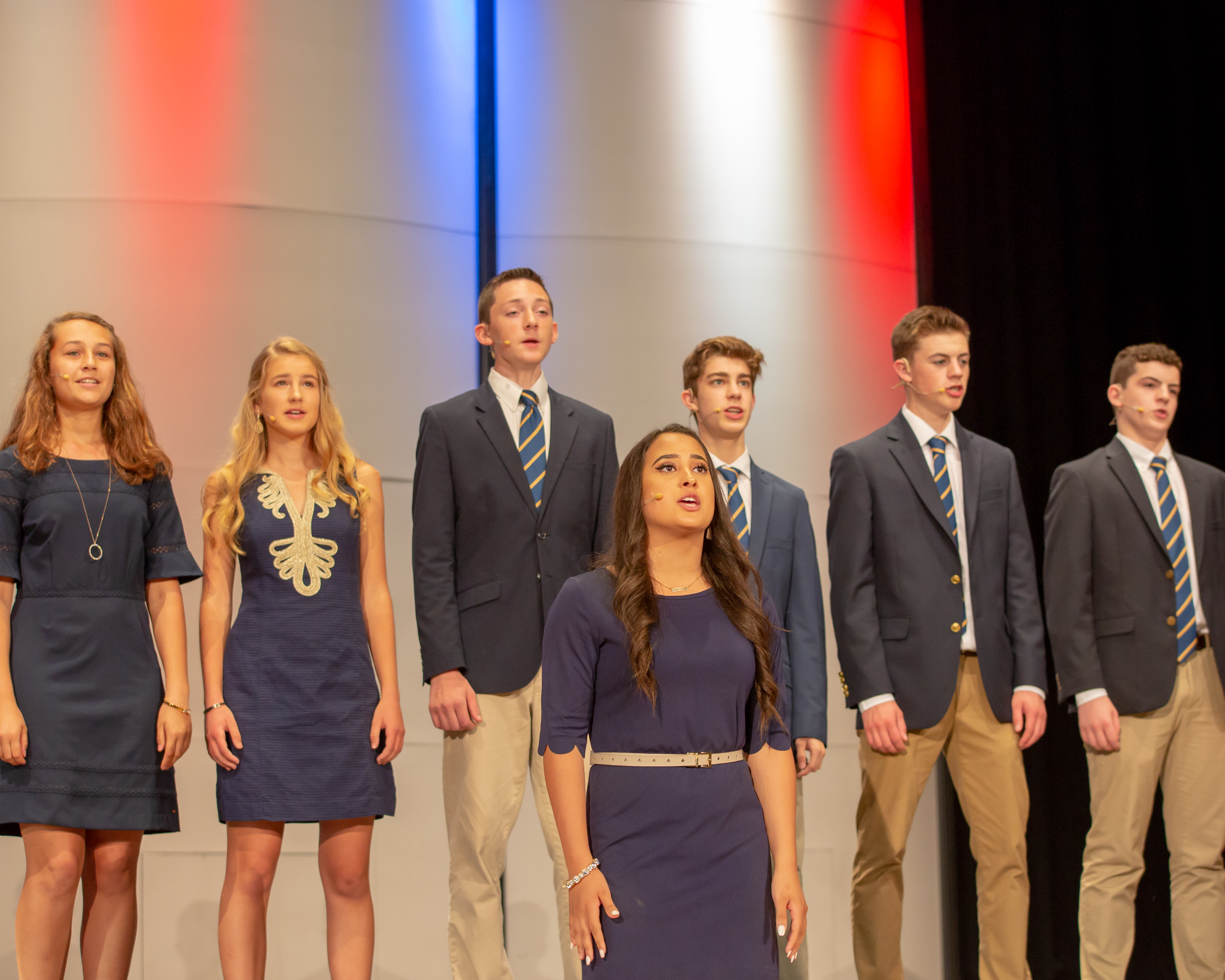 The Vocal Ensemble is an elite a capella group at Whitinsville Christian School. Auditions are held at the beginning of each school year. Vocal Ensemble performs high level music from many genres including jazz, pop, musical theater and gospel, including many a cappella arrangements. Encore enjoys dozens of performances throughout the New England region every year and has toured with the WCS High School Choir to Washington, D.C., Philadelphia, New York City, Baltimore, and Boston. They have also performed locally at the Massachusetts State House, Grafton Harvest Festival, Boston Common, and at MIAA playoff games.
Vocal Ensemble Director: Baird Lashley
For more information, to inquire about Vocal Ensemble availability, or to book a performance, please email Mr. Baird Lashley at blashley@whitinsvillechristian.org.