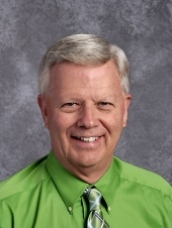 Headmaster, Board of Trustees Ex-Officio
Administration
BS Trinity Christian College / MA University of Colorado
I wondered if I was genetically pre-disposed to becoming an educational administrator since my father and grandfather were also Christian school principals. After 33 years of serving as principal and headmaster at Whitinsville Christian School I can honestly say that I thoroughly enjoy my life's calling (at least 90% of it).

With the support of my wife and God's abundant grace (far more than I deserve) each new year is an adventure that I anticipate with joy. We have eight children, 4 by birth and 4 through marriages along with 11 grandchildren.

Along with the trustees, administration, teachers and staff of Whitinsville Christian School it is so gratifying to see a growing community where students are encouraged to be accepted for whom they were created to be, to see a community that is gracious in word and deed, to see students think outside the box, and to see each student doing his or her best work. Daily the contours of love, of appropriately high academic expectations, and of spiritual discernment flow deeply through the myriad of relationships that exist here at WCS.

As long as the Whitinsville Christian School continues to thrive in that climate of growth, I will continue to love my work and the variety of people I work with each day. My wife and I not only attend but are growing and thriving through our participation in the life of New England Chapel, applying the inspiring preaching, engaging in homegroup discussions (and food), and participating in church ministries.